W E Monroe
Biography
I'm retired and home is Orlando, Florida. I started writing a number of years ago just before the internet came into our lives. I was very serious about developing my writing skills. Even though I was writing mainly for my own pleasure and satisfaction, not as means of making a living. After a few feeble attempts at getting published, I soon lost interest. A recent gift was an ebook reader which I've enjoyed immensely. This got me thinking about the stories and poetry I wrote years ago. Reading my old stuff, I felt that that mine compared favorably. So, I decided to try publishing in ebooks and see if any readers are interested. I intend to submit a book of my short stories and a book of poetry. Over the years I've had a number of interests in addition to writing. I became interested in gems and minerals after some family members retired and moved to Franklin, North Carolina. During visits there I became aware of the gem mining in that area. My interest in North Carolina history developed while working on my family's genealogy. I discovered that my ancestors arrived in North Carolina from Scotland in the late 1700's. More recently I've done nature photography, some of which I smugly call "Art Photography". (Maybe, maybe not!)
Books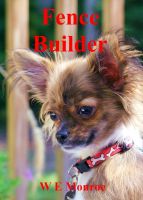 Fence Builder
by

W E Monroe
Price: Free!
Words: 1,230.
Language: English.
Published: March 22, 2011
. Categories:
Fiction
»
Fantasy
»
General
When love becomes a prison.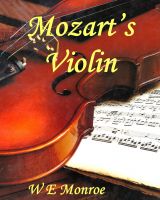 Mozart's Violin
by

W E Monroe
(5.00 from 1 review)
A middle-aged man's repressed childhood memories suddenly return.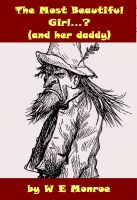 The Most Beautiful Girl?
by

W E Monroe
(5.00 from 2 reviews)
This is a humorous tale revolving around how we define beauty. Set in the hills of western North Carolina in the late 1860's, just after the Civil War. The main characters are Hester Mooney, her daddy, Rooster Mooney; a small town school teacher Nate Cooley and his Aunt Flo. Aunt Flo has a secret shady past. A local disaster cements the relationships of them all.
W E Monroe's tag cloud