Rose Chase
Biography
I am 32 year old woman who writes poems for a hobby. I have been writing poems since I was 10 years old. I am happily married and have a ten year old son who is my pride and joy.
I have long reddish brown hair blue eye. love to party, dance, camp, fish ad meeting new people.
Books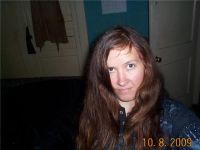 Roses Book Of Poems From The Heart
By
Rose Chase
Price:
$5.00 USD.
Words: 100. Language: English. Published: October 11, 2009. Category: Fiction
This book Is Poems I wrote myself and its all from the heart. I love writing poetry.
Rose Chase's tag cloud