William Avett
Biography
With a background in sciences and the aerospace industry, William weaves tales in both fantasy and science fiction, bringing a personal perspective to adventures in the limitless worlds of tomorrow and the hidden realms of reality.


Contests/Awards:

Honorable Mention, October 20, 2008 Write to Win! Contest, Writers' Journal, "Bad Choices"
Honorable Mention, May 2008 Short Story Contest, Writers' Journal, "The Last"
Honorable Mention, 2008 Oregon Writers Colony Writing Contest, "The Neighborhood"
Honorable Mention, December 20, 2007 Write to Win! Contest, Writers' Journal, "True Destination"
Books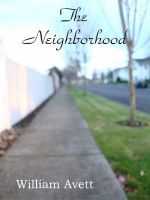 The Neighborhood
by

William Avett
The nuclear family of the future struggles to survive in a world with an ever-increasing population. With limited resources, how would we adapt to the challenges faced in this modern society? This short tale explores the limits we might endure to attain that basic American dream.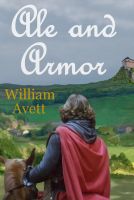 Ale and Armor
by

William Avett
Price:
$0.99 USD.
Words: 8,480.
Language: English.
Published: September 9, 2009
. Categories:
Fiction
»
Fantasy
»
General
First Guard Edward Tralain spies ahead the placid village of Drestan, anticipating only a good night's rest from his weary travels. But little does he know of the troubles a foreign adventurer might encounter when jealously and politics come into play.
William Avett's tag cloud