William Bonville
Biography
Bill Bonville has written a host of books, most of them technical, produced during his years in the aerospace industry. His publications for the "trade" include works of fiction, philosophical analysis and, since retirement to his farm in Oregon, a series of travel books, which he chooses to think of as "history on the hoof." They spring from his fascination with things historical and his experience as a traveler with an eye for history.

Bill began his writing career in the U. S. Navy at the end of World War II after his bombing squadron was decommissioned. Serving as a correspondent with Naval Air Transport Service Squadron VR-4, his first by-line was on a feature story in the NATS Packet magazine in 1946. Fifty years later, one of his more recent bylines came on an article in Conservative Consensus, sharing the masthead list of contributors with Pat Buchanan and others.

During the intervening half century, he received a BA in journalism from Bethany College, Bethany, WV, an MA in philosophy from Columbia University in New York City, was a reporter or the Worcester (MA) Telegram, and later worked as a "stringer" for the Denver Post while attending Colorado University engaged in further graduate study. In 1954, Bill left the university to become editor of the former Gallup, NM, Times. A year later he went to Los Angeles to become a technical editor for an aerospace company. In 1956, Bill moved to Aerojet General Corporation, Azusa, CA, where he worked for twenty five years, advancing to Manager of Technical Documentation and Training.

During his years with Aerojet, he authored many technical books, research reports, and training manuals.

Bill is married, with grown children, and active in community affairs, serving nine years on the county Board of Education.
Books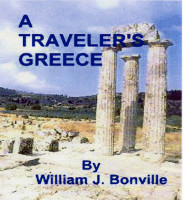 A Traveler's Greece: Exploring the History and Culture of Mainland Greece
by

William Bonville
This is not just another travel book. Nor is it your standard history book. It is a literary adventure that takes you exploring the history and culture that made Greece what it was and is. Call it history on the hoof, your personal discovery of a whole new kind of travel experience.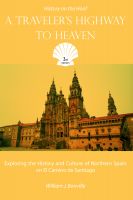 A Traveler's Highway to Heaven: Exploring the History and Culture of Northern Spain on El Camino de Sanitago
by

William Bonville
The perfect travel companion that adds historical and cultural meat to the bones of the hiker's El Camino experience for those who yearn to course El Camino de Santiago without handling the rigors of walking the 800 kilometer Way.
William Bonville's tag cloud