William Pierce
Biography
living in the great South Plains. Staying away from Texas. Living in the house of destiney. Wrestling happiness from despair. Wandering the long journey. peering through kalidascope eyea, looking for eternity. Surveying the rags of your life, wisting away the time. Lighting new fags, hurling through the great unkowns, seeking that mate.
Where to find William Pierce online
Books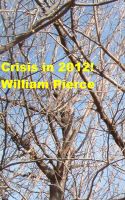 Crisis in 2012!
by

William Pierce
What is going on with 2012? Especially Dec. 21, 2012. Is it the end of days? What do we need to do? Are we ready? Is the government ready?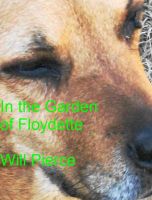 In the Garden of Floydette
by

William Pierce
Board the dreamship. Fly on sweet angel. Never touch the sky. Our loves will always live in our memories. Immortal. Immutable. Devine. The joys of life. Love of mother. Fun in the Sun.Perfect passion. Chili days.Celebrate the Sea. I sit. Upon the the hill. Blessed by the words of my supporters. I sit.
William Pierce's tag cloud