Wil Hinkson
Biography
Wil Hinkson an ascap singer-songwriter-A/V producer presents the SmashWords digital edition of the lyrics to his newest recording work-EP in a chillout Rock-new adult contemporary style, entitled "Time is an Instrument". Check it out...you just might like it. Free download codes for music radio stations....all songs-studio-edited at 320 Kb ps
Where to find Wil Hinkson online
Videos
Time is an instrument
acoustic guitar based chillout rock music video by ASCAP singer-songwriter Wil Hinkson
Books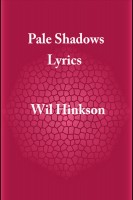 Pale Shadows
by

Wil Hinkson
Song lyrics to the CD Pale Shadows by singer-songwriter, producer Wil Hinkson. Themes for humanity; Borrowed Time; the influence of- ONE MAN; between a rock and a soft space - Spirit and Stone; a victory song - Crossing the River; a modern phenomena- Changed Land.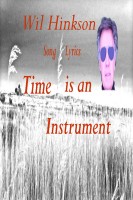 Time is an Instrument Song Lyrics
by

Wil Hinkson
Time is an Instrument, the new release from ascap singer-songwriter Wil Hinkson who presents the lyrics to the CD featuring the title track, and Empty Man (Unlearning), Coming Near (On the Horizon), Ocean of Dream(Awe) and more; all for iTunes compatible downloading at; timeisaninstrument.com; Chillout Rock-new Adult Contemporary music; listening with lyrics..you may just like it..check it out!
Wil Hinkson's tag cloud