WL Emery
Biography
WL Emery lives in Sylvania Township, Ohio where he grew up and managed to survive life on a working horse farm specializing in American Saddlebred horses, three-gaited and five-gaited. In a life that could be described as colorful, he has earned a living as an automobile mechanic, a ballroom dance instructor, a new car salesman and a computer programmer. He has traveled extensively throughout the United States East of the Mississippi and has lived for short periods in many of the major cities and a few minor ones. He is single, never having been married, and has no children that he is aware of.
Where to find WL Emery online
Books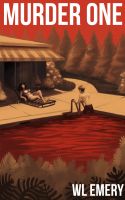 Murder One
by

WL Emery
I'm a private investigator. I lead a nice, quiet life investigating insurance fraud, serving official court documents to dead beat dads and other low life citizens and catching the occasional errant husband in the lens of a camera while he's otherwise occupied. Then the fertilizer hit the turbine blades and I found myself in the middle of a frame for a double homicide.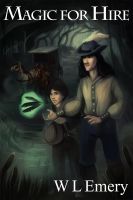 Magic For Hire
by

WL Emery
Everyone has to make a living somehow, even wizards. Since wizards for hire are fairly rare, life should be pretty easy. So Otheldo bought a wagon along with a team to pull it, then he went out into the world to make his fortune - and discovered that his old mystical progenitor hadn't exaggerated a bit when he said, "Trust me. If it were easy, everyone would do it."
WL Emery's tag cloud