William Robinson
Biography
Mondale Robinson is the founder of the Conyers Institute of Public Policy, a NGO that is focused on fostering dialogue throughout the African Diaspora, and president of Robinson Political Consultancy and Management Group. Mondale was born and raised in North Carolina, and is one of thirteen children. His childhood setting, furnished him with a valuable, socio-political vantage point on what plagues the underserved in our nation.

At an early age, Mondale began seeking, answers to accepted social constructs and took the less traveled path of a solution holder. After graduating from Southeast Halifax high school at 17, he joined the United States Marine Corps as an Aviation Purchasing Agent. Realizing that although joining was admirable, it was not a mechanism for social change—an increasingly important personal motivation—he finished his term and entered into politics. Since 2006 Mondale has been working across the country assisting a number of progressive causes from: North Carolina State Chair of Veterans for Obama, Field Director for Nevada Democratic State and Texans for American's Future. He has appeared on television show such as: Democracy Now, Al-Jazeera, NPR, and Fox. His experiences in the real-world motivated him to return to school and enter college. He matriculated through Livingstone College earning his Bachelor of Arts in Political Science. He earned numerous awards including: Academic Excellence Award, Community Service Award, and Future Leaders Award.

Mondale attended Wake Forest for a joint degree Masters of Divinity/Juris Doctorate (MDIV/JD). He eventually transferred to UALR for his JD (he has one year remaining 2015). Mondale also attended Alabama A&M Univeristy for his Master's of Urban Research and Planning, where he recently returned from Kenya doing research on modeling urban surface transportation and its regional development impact (2013).

He also worked at the Rural Advancement Foundation International-USA a NPO promoting sustainable family owned and operated farms focusing on NC and southeastern America (2013).
Books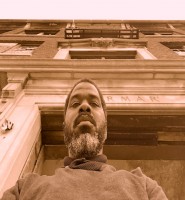 America Free Enterprise The True Racist
by

William Robinson
This book provides a serious critique of capitalism, especially the form practiced by the United States. The suggestion of the author is that America's Free Enterprise is at the root of the country's race problem...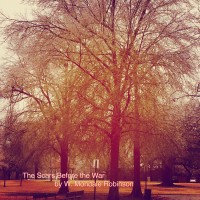 The Scars Before The War
by

William Robinson
This short story discusses the first year of a young Marine who leaves his small desolate town to try and make a better life for himself. While off traveling the world something tragic happens...
William Robinson's tag cloud