Richard Smith
Biography
Richard A Smith was born in 1964 to an unlikely couple, his father - a U.S. Air Force intelligence analyst from Southern California, and his mother - a book keeper from Belfast, Northern Ireland. The melding of two completely diverse worlds made for a very interesting childhood for Richard.
Upon completion of public school, he followed the family's strong military tradition. He enlisted in the United States Naval Nuclear Propulsion Program, and volunteered for submarine duty. Classified work in general, and submarine duty in particular, provided all the adventure and intrigue advertised.
After a naval career cut short by an injury, he was hired by Monsanto Company where he's worked ever since, spreading his experience over the areas of Quality Control, Production, Plant Operations, and Logistics.
After his naval career, he also married his high school sweetheart, Yvette. Their blessed union survives to this day, and has produced not one, not two, not three, but four beautiful cats.
Today, Richard resides in Western Massachusetts, near UMASS. He lives with his wife, and two cats, Rosie and Fleetwood. He continues to pursue his interests in photography, acting, military studies, world theology, scale modeling, mixology, sunsets, and long walks on the beach.
Books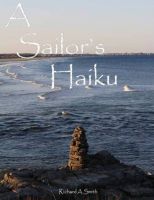 A Sailor's Haiku
by

Richard Smith
A Collection of haiku and memoirs.
Richard Smith's tag cloud