Michael Bandy-Pistory
Biography
I am 33, and a graduate of the University Of Delaware I am a self pronounced nerd, who loves to geek out, is entirely far too optimistic, loves to sing, and a romantic at heart that cry's at the end of every film you can possibly name.. I am a Hospitality professional, and dream one day of running my own bed and breakfast with my partner and family, in a quiet beach town where I can spend my days in my loft listening to the waves as i write my next book. I am currently living with my husband Brian Bandy-Pistory in Newark, Delaware with three pets. I am a avid pet lover, love sports, show tunes, theater, art, and of course writing. Music and Art are the greatest forms of self-expression, and if life could be a Broadway Play I would be a happy man. I believe in living life to the fullest and remaining optimistic even in the harshest forms of adversity.
Where to find Michael Bandy-Pistory online
Books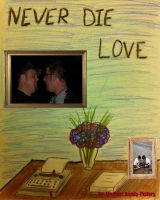 Never Die Love
by

Michael Bandy-Pistory
Never Die Love is a story about two boys and the journey they go through not only realizing who they are as individuals but the story of their relationship and the love that grows between them as they grow, and overcome the obstacles both life and society throw at them. Love is a journey, and Love never dies.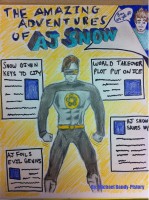 The Amazing Adventures of AJ Snow: A Superhero's Perspective
by

Michael Bandy-Pistory
Price:
$2.95 USD.
Words: 32,830.
Language: English.
Published: October 30, 2012
. Categories:
Fiction
»
Fantasy
»
General
Follow along on the Amazing Adventures of AJ Snow as he struggles to deal with his slowly developing superpowers. AJ is blessed with the gifts of telepathy and telekinesis, but as he grows to learn; having superpowers isn't always what it's cracked up to be.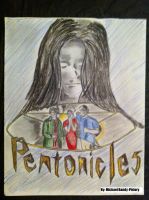 Pentonicles: A Tale of Magic and Mystery
by

Michael Bandy-Pistory
Have you ever stared into teh dark and known you were being watched. Benjamin Banister has. All his life he has struggled with magic, teh darkness, and what he believes. His two closest friends are witches, and his new home holds an evil past. Benjamin will have to decide soon, for the choice may mean the difference between life and dea
Michael Bandy-Pistory's tag cloud