Writing on the Wall
Biography
Writing on the Wall celebrates writing, diversity, tolerance, story telling and humour through controversy, inquiry and debate. WoW works with diverse communities across Merseyside, organising projects including Rebel Rants, Pulp Idol and Liverpool Young Writers, which culminate in an annual festival that brings together local audiences and the best local, national and international writers, artists and social commentators.
Where to find Writing on the Wall online
Books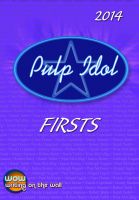 Pulp Idol Firsts 2014
by

Writing on the Wall
Pulp Idol is a unique writing competition for novelists. Pulp Idol focuses on supporting new original voices and getting them heard. We strive to provide a platform for up-and-coming writers, helping with exposure to new audiences and providing contacts with key publishers and agents.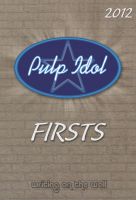 Pulp Idol - Firsts 2012
by

Writing on the Wall
Pulp Idol - Firsts 2012 is the third collection of first chapters from new and up and coming novelists who were finalists in the Pulp Idol writing competition organised by the Liverpool-based Writing on the Wall Festival. The competition takes place each year and features writers taking part in a series of heats and a final, reading from their work and answering questions from the judges.
Writing on the Wall's tag cloud