April Adams
April was born and raised in Magnolia, TX. Since she was five she's wanted to leave Texas - no offence to Texans - but she longs to live in the cool Pacific Northwest or better yet, the UK.

While other kids were out partying and getting in trouble she was at home watching The Vicar of Dibley, Are You Being Served?, Keeping Up Appearances and more. When the BBC Narnia series came on she would dance with glee.

She wrote her first screenplay at the age of fifteen, and as an adult she killed it with fire. It was horrible! She wrote a second screenplay but lost it. That's probably for the best. Since then though, she's suffered a massive case of writer's block that persisted for fifteen years.

In her early adulthood she struggled, unable to finish high school or even think about college, she just tried to survive. She'd always been clever though, she could read before Kindergarten and made excellent grades all through school. She would have had an advanced degree with honors had life been kind to her.

Even with no education she managed to make a way for herself in the working world. She eventually married and fulfilled her dream of becoming a housewife. Then she got the news that she was expecting a bundle of joy, and when Eli came into the world she became a stay at home mom.

That did not suit. Her brain started turning to mush. A story started swimming around, characters flitted in and out of pre-sleep dreams. Still, they were just a jumble of things - not a story.

It wasn't until she saw the BBC's The Hollow Crown that the pieces all fell together. It was during the wooing of Catherine scene. That wink and the words, "The elder I wax, the better I shall appear," made all the disjointed pieces fall together suddenly. She immediately started writing.

The story begins with book one - Shattered.
Shattered Book Trailer - Short Version
Book Trailer
Book Trailer for Shattered - Long Version
Book Trailer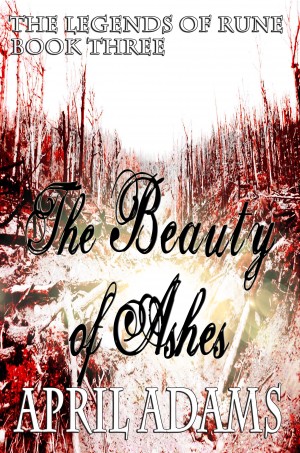 The Beauty of Ashes
by

April Adams
Book 3 of The Legends of Rune trilogy. Welcome to the final installment! This book is written from several different points of view as the plot threads pull tighter and tighter.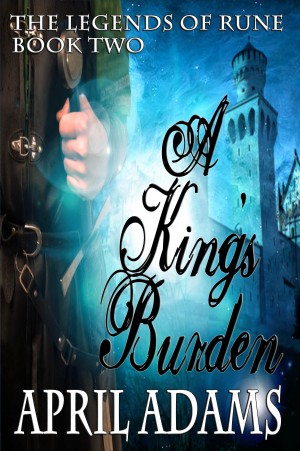 A King's Burden
by

April Adams
Book 2 of The Legends of Rune Trilogy. This time, discover the Elemental World through Glenn's point of view as he and Alana struggle to complete the quest and save the world.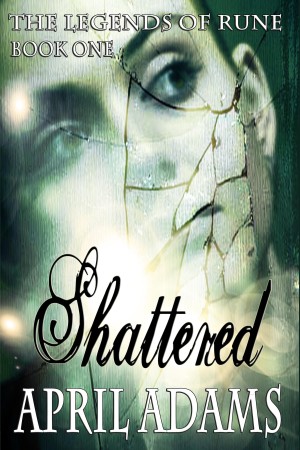 Shattered
by

April Adams
A victim of a vicious cult finds herself in another world, one where magic is natural. She doesn't know who she is - no name or memories - but the entire world is counting on her to save them. If she can endure the pain and break through the mind-control programming the cult installed, she can find the way to save a beautiful world.