Steven Donahue
Biography
Steven Donahue was a copywriter for TV Guide magazine for 14 years. His first novel, Amanda Rio, was published in 2004. He released three novels in 2013: The Manila Strangler (Rainstorm Press), Amy the Astronaut and the Flight for Freedom (Hydra Publications), and Comet and Cupid's Christmas Adventure (Createspace). His fifth novel, Chasing Bigfoot (Createspace) was published in 2014, and his short story Grit was also included in the anthology Hero's Best Friend by Seventh Star Press in 2014. In 2015, he published his sixth book, Where Freedom Rings: A Tale of the Underground Railroad (Createspace).
Where to find Steven Donahue online
Books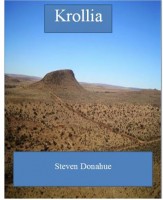 Krollia
by

Steven Donahue
Teen Mia Sword travels to the magical world of Krollia and meets Narlands, a race of diminutive people who live in a desert world under the tyrannical rule of Emperor Rol the Ruthless. The Narlands ask her to lead a rebellion against their ruler, and as Mia learns to fight, she wonders if she will ever find her way home.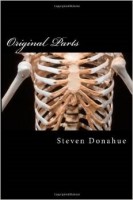 Original Parts
by

Steven Donahue
Homicide detectives Nate Leeman and Penny Segel investigate the murders of several people who were killed for their artificial body parts. They suspect the killer is selling the stolen body parts on the black market. Det. Leeman objects to the use of artificial body parts in humans, and his beliefs jeopardize his job and his safety during the investigation.
Steven Donahue's tag cloud