Diane Williams
Biography
Diane Williams is a freelance writer, spiritual coach, prayer counselor, and inspirational speaker. She writes profiles, book reviews, feature articles, and media kits. Her works appeared in such publications as Guideposts, Angels on Earth, PLUS, Pray! magazine, and the San Dimas Writer's Workshop's Tales from the Authors: Stories, Essays, and Poetry Vol. 1. She also is the author of the blog: mindofagoddess.wordpress.com. Angels in Action is her debut book and she is currently working on her soon-to-be-released book, The Invisible Child: A Memoir.
Where to find Diane Williams online
Books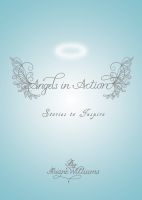 Angels in Action
By
Diane Williams
Price:
$3.99 USD.
Words: 19,000. Language: English. Published: August 16, 2012. Category: Nonfiction
Angels in Action is the product of the author's life. This compilation of twelve personal inspirational accounts tells of her experiences that demonstrates how a woman learns to live with the knowledge and strength afforded by a relationship with a power greater than herself, and how she is transformed into a healthy, whole individual by the power of the Holy Spirit.
Diane Williams's tag cloud