Xavier Carter
Biography
When Xavier was an adolescent, he devoured books in the category of science fiction. All types of science fiction. From the future military novels and shorts stories by David Drake, Andrew & William Keith and Keith Laumer, to the geopolitical novels of Mack Reynolds and Gordon R. Dickson, he liked them all. Fantasy stories on the other hand did not quite have an appeal for him in fact the only fantasy type series Xavier read were the Pern novels by Anne McCaffrey.
By far Xavier's favorite authors were Robert A. Heinlein, Gordon R. Dickson, Christopher Anvil and Fred Saberhagen. From Fred Saberhagen's Berserker series to Robert Heinlein's Starship Troopers, he fell in love with military sci-fi. He also thoroughly enjoyed Gordon R. Dickson's Dorsai series where the future of combat in the universe is in the hands of mercenaries.
Stories of cataclysmic destruction of the world we know today fascinated him also. Near future history sci-fi, post apocalyptic sci-fi. How the human spirit would cope dealing with a situation completely foreign to them.
Another aspect of sci-fi Xavier found fascinating was the prospect of time travel or inter-dimensional travel. What would happen if you suddenly found yourself in another time? What would you do? How would you react? What if…
Xavier first started writing in 1989, after finding himself laid off from his first full time job after graduating. During that time, he started three different novellas', all of which have been lost due to a disk malfunction. After a long hiatus, he started again in late 2004. His first efforts were not up to his own standards for publication. Xavier has since reworked some of them and published them on web sites where they were well received. This has made him bold enough to attempt to publish via an eBooks publisher.
Books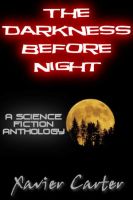 The Darkness Before Night
by

Xavier Carter
A collection of short which takes us from post-apocalyptic Earth through time travel and other worldly beings to flights of fancy, The Darkness Before Night has been created over the last couple of years.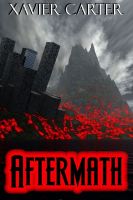 Aftermath
by

Xavier Carter
At age fourteen, John Abernathy experienced the most devastating and enlightening event of his life...he knew the future. His future…
Xavier Carter's tag cloud