Yaovi Gbeblewou
Biography
Yaovi Gbeblewou is a former initiate of the occult. He was born and brought up in Lome/Togo in a non-Christian family which was deeply involved in occult practices. He became a born again Christian, after he submitted himself by faith to Jesus Christ as Savior and Lord in 1989, at the age of 17.
He became, after his submission to the Lord, a major and permanent target for occult forces (demons). He experienced, for more than two decades, serious manifestations of the wicked angels and their human agents that were intended to banish him from this world.
He had, throughout these spiritual fierce battles, many divine visions and revelations which disclosed many mysteries including the secret activities and manipulations of demons against the Lord and his people. In one of these revelations, the Lord Jesus visited him; He laid His right hand on him and empowered him to fight against the manipulations of occult forces especially within His Church.
His call in Christ is therefore in the area of spiritual warfare, in order to expose and denounce the secret activities of demonic forces among the people of God.
Books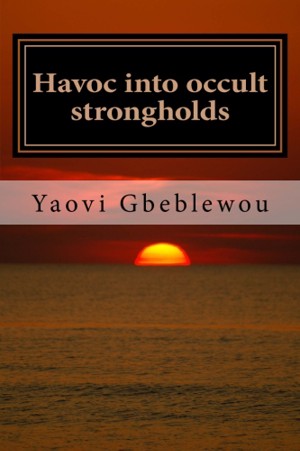 Havoc Into Occult Strongholds
by

Yaovi Gbeblewou
This book is an account of my strange experiences in the realms of spirits. It is about the periods before and during my 22 years spiritual journey by faith with Christ, which involved a lot of commitments in the spiritual warfare against Satan and his forces. It contains divine visions and dreams that I received from Christ.
Yaovi Gbeblewou's tag cloud