Yuliana Chacon
Biography
I'm Yuliana Chacon, born December 27th, 1991 in San Salvador, El Salvador. As many Latin dreams, I and my family migrated to the United States when I was just one year old. I grew up in a small town - Nampa, Idaho - and lived there for fifteen years. As a young girl at the age of sixteen, a very hard life-changing experience was thrown at me. After being raised in and growing up in the American culture, I became an American girl; but I was forced to be taken back to El Salvador. Not only was the change itself hard but adapting to a different culture, food and language was the most emotional challenge I ever encountered. Now, within all this change,God's perfect plan arose. Submitting to God's will is not always easy and throughout a whole new journey I had to learn to understand God's perfect ways. From this experience I wrote my first book and autobiography, "Crossing the Seas to Glory." Not only to talk about my experience but to share my personal testimony of what God can do in times where you doubt His mercy and His love; to prove that in momentary troubles an eternal glory outweighs everything.
Where to find Yuliana Chacon online
Books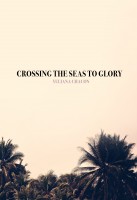 Crossing the Seas to Glory
by

Yuliana Chacon
A personal testimony - The idea of change is hard to comprehend, but when there is a calling to serve, seas will split, mountains will move and skies will shake in an order to draw closer to Him.
Yuliana Chacon's tag cloud