Anthony Ayoub
Biography
Hi. My name is Anthony Ayoub. In my life I have specialized in travelling the hard road. Fortunately, I have been blessed with a rather quirky memory impairment that allows me to forget the worse things that happenned to me, while,at the same time I have learned from them.
Got thrown out of kindergarden at the nunery in Nairobi, Kenya, for taking a look under a five year old's girl skirt, with her permission of course. Moved down the lane to the monastery. Then, the University of Notre Dame in Bukavu, the Belgian Congo, followed by a rather long walk back through the jungle when the Belgian Congo became something else. A couple months in school in Alexandria, egypt, after spending six weeks in isolation in case we were suffering from the heeby-jeebies. Then, back to Kenya, tanganika, London,lytton,five miles north of Dover on the Canterbury road where I attended Pilgrims school for boys. They took my family to court in a benevolent effort to keep me in one place long enough for the dust to settle. Rome, where I attended St. Georges and finished my more formal education. A little more to come...
Books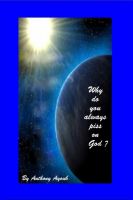 Why Do You Always Piss On God?
by

Anthony Ayoub
Why are you wasting the only life you have. You are here for a purpose. Know it, live it. Use your life for what it was intended. The small truths that you will learn from this passage will open unimaginable vistas and will help you find your way to a much greater and more fullfilling existance. If you did not make today special, not all the money or influence in the world can give it back to you.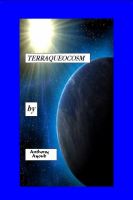 Terraqueocosm
by

Anthony Ayoub
In desperation, a young couple who happen to be scientists, successfuly manage to transfer the dying man into the body of a mentally damaged young woman. He successfully joins with the woman's subconscious and is able to access the full potential of their joined intellect. Their new enhanced potential allows them to launch an effort to raise humanity to a new level.
Anthony Ayoub's tag cloud