Yolanda Diamond~Diamondz Inkterprize
Publisher info
Yolanda Diamond is a native of Georgia. She is a triple signed author with Enaz Publications/Black books plus of LocoLove (fiction), Da Vibe I, and Da Vibe 2 (books of poetry), The PEN (First Benefit Reading 2008). She is the author of Seductive Influence, Imagination Station Children's Series, Dipped In Life, If You Trust, Business and Pleasure, Sap Secrets, and Diamond In the Ruff..."Relief" trilogy. She has contributed work with Anne Frank Center Award-winning journalist Cynthia L. Cooper and author Maureen McNeil are using her diary (Jewel Collector) in a work in progress. She has contributed to a television series filmed with National Geographic (season 3-Hard Time). She also has poetry (Chance) published in the January/February 2011 issue of PrisonWorld Magazine, an published in April (Spring) issue of DA-SH Magazine and Northeast Georgian Newspaper.
Where to find Yolanda Diamond~Diamondz Inkterprize online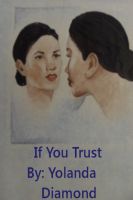 If You Trust
by

Yolanda Diamond
Edgy and humorous, If You Trust gives intimate knowledge and curiosity about trust and the issues that support it. A unique blend of joy and pain are at work in this heartrending and uncompromising collection.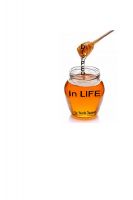 Dipped In Life
by

Yolanda Diamond
A Poetry book full of life's situations; Love, Memories, Personal Crisis, Understanding, Drug Use and more. Get yourself soaked in this book full of heart clutching poetry as you become 'Dipped In Life'.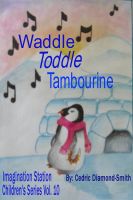 Waddle Toddle Tambourine: Imagination Station Children's Series Vol. 10
by

Yolanda Diamond
Harmony prepares her heart to be in sync with her blind father's as he teaches her how to play the tambourine. When her parents are unexpectedly carried away on an iceberg, Harmony finds courage to survive.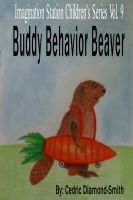 Buddy Behavior Beaver: Imagination Station Children's Series Vol. 9
by

Yolanda Diamond
Buddy Behavior Beaver promotes good eating habits for children. He provides valuable information for children about food, nutrition and physical activities. Buddy shares his enthusiasm in a fun way for children to learn and develop by eating healthy food.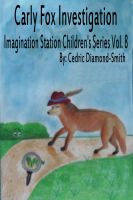 Carly Fox Investigation: Imagination Station Children's Series Vol. 8
by

Yolanda Diamond
As Carly Fox does research and investigates, she will help children learn about the beauty of nature. They have fun on their journey as Carly Fox shows a wise, intelligent and easy way to understand the amazing, cool facts about the great out doors.
Yolanda Diamond~Diamondz Inkterprize's tag cloud