David Appleton
Biography
David Appleton was born and raised in Denton, Texas and fell in love with the enchantment of wild places as a toddler and ultimately went on to work as a professional outdoor guide, leader and adventure company owner for some 30 years. Through the years, he traveled to and led groups into a wide array of places doing all sorts of outdoor sports and activities. From climbing on Huayna Potosi and Sajama in Bolivia, Mt. Hunter in Alaska and Argentina's Aconcagua; to mapping lost trails and trekking the remote reaches of Copper Canyon; mountain biking Porcupine Rim, Slick Rock and Poison Spider in Moab along with Colorado's Monarch Crest and more than just a few rocky, obscure trails in the Texas Hill Country; exploring jungles in the Oriente of Ecuador and on Costa Rica's Osa Peninsula and to backpacking the Wind River Range, Mexico's Maderas del Carmen and all over the Colorado Rockies- he was ultimately able to experience an astounding array of some of the world's greatest adventure destinations. And on top of it all, he got to do it with a wide array of compelling characters.

He ultimately based his business, Outpost Wilderness Adventure (OWA), in the wilds of the Tarryall Mountains of Colorado. Currently, he resides in the Texas Hill Country.
Books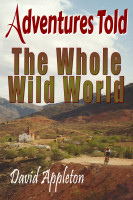 Adventures Told: The Whole Wild World
by

David Appleton
A collection of mostly true adventure short stories including tales of mountain biking in Moab, backpacking in Wyoming and Colorado, and alpine climbing and a glacier rescue in Alaska. Fun reading for everyone.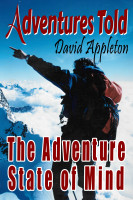 Adventures Told: The Adventure State of Mind
by

David Appleton
Outdoor adventure short stories to help get you into an adventure state of mind. Mostly true and told by the author, who is a central character in each event. Fun and engaging stories!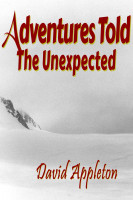 Adventures Told: The Unexpected
by

David Appleton
Outdoor adventure short stories for anyone heading out on their own adventure or dreaming about it!
David Appleton's tag cloud