James Hampton
Biography
Youngblood Hawke was born in Ft. Worth, Texas. He has spent most of his life chasing his dreams, and his greatest dream was to be an author. Before graduating from high school he obtained mineral mining rights from the Venezuelan government to search for gold at Angel Falls, the world's highest waterfall deep in the Amazon jungle. While traveling through southern Mexico as a young man his bus came under automatic weapon's fire from bandits, yet he escaped unscathed. He fought a bull in Spain, and at one time provided security for former British Prime Minister, Ted Heath. He is an award-winning journalist and has published magazine articles in the U.S. and Great Britain.
Where to find James Hampton online
Books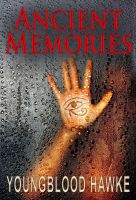 Ancient Memories
by

James Hampton
Taylor Hardin and her daughter lived an idyllic life on a farm in the beautiful Shenandoah Valley of Virginia. Her life was perfect. Then it changed forever, Taylor was a suspect in a series of serial killings. Only an FBI agent believes her innocient. Then her life is ripped apart when ancient memories that stalked her for years finally become clear and she realizes she is not who she thinks is.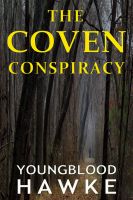 The Coven Conspiracy
by

James Hampton
Sutters Hamlet, NC–an ideal place for Joanna Crawford, a harried New Yorker, to recharge her energies & do some serious painting in the old backwoods cabin she had rented. "Wasn't it strange that the villagers were so unreasonably hostile, that there was all this talk about witches and witchcraft?
James Hampton's tag cloud