Yuri Alkin
Biography
Yuri Alkin is an American writer, writing in Russian and English. His bestselling novel "Checkmate" about an elite leadership seminar that takes a deadly turn, was nominated for the Russian Booker Prize in 2010, and his books have been featured in national Russian newspapers and magazines. Most of his works combine elements of psychological thriller, suspense and science fiction.
Where to find Yuri Alkin online
Books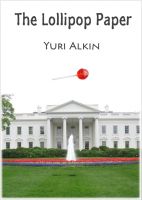 The Lollipop Paper
by

Yuri Alkin
(5.00 from 2 reviews)
On the day these twin brothers were born something went terribly wrong. Their charisma wasn't split equally. Jack ended up with a double portion of it, while Andrew got none. But when years later Jack ran for the president of the United States, Andrew became his second in command. This fictional memoir tells a story of the most unlikely duo to ever occupy the Oval Office.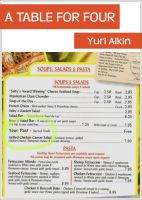 A Table for Four
by

Yuri Alkin
Step 1: Log in. Step 2: connect with your old college love you haven't seen in ages. Step 3: find out he's married. Step 4: agree to meet for dinner. Step 5: hear that he's bringing his wife along and realize that you're single. Step 5: Cry help and ask a coworker to pretend to be your husband for one evening. Step 6: Find out it is not as easy as it sounds.
Yuri Alkin's tag cloud