Essington Wade
Publisher info
Essington lives in Las Vegas, Nevada with his wife and two children. He has been a well-respected educator and technologist for over twenty years. He served in the United States Air Force. After military service, he became an educational consultant. Essington then moved into K-12 education and held a number of positions including teacher and principal. He also worked as an Assistant Director of Math, Science and Instructional Technology in one of the largest school districts in the United States. All of those helping experiences has lead Essington to follow his true passion of helping people on a larger scale. He is now an author, speaker and coach. Essington shares his ideas and helps others to do likewise.
Where to find Essington Wade online
Books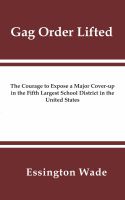 Gag Order Lifted: The Courage to Expose a Major Cover-up in the Fifth Largest School District in the United States
By
Essington Wade
Price:
$9.99 USD.
Words: 41,830. Language: English. Published: March 12, 2012. Category: Nonfiction
This book provides the reader with hope that it is not what happens to you in this life that determines your fate, but how you respond to each experience. It is about the courage to speak up, and expose injustice in the most public way possible.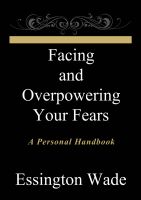 Facing and Overpowering Your Fears
By
Essington Wade
Price:
$2.99 USD.
Words: 3,330. Language: English. Published: December 19, 2011. Category: Nonfiction
Overpower your fears and you will become open to new experiences! With new experiences, you can live a richer life. You may even find that the things you once feared are now your favorite activities. This small handbook can help you to identify ways to overpower your fears.
Essington Wade's tag cloud