Massimo Zucchetti
Biography
Mi sono laureato in Ingegneria Nucleare al Politecnico di Torino nel 1986 e dal 1990 insegno al Politecnico, dal 2000 come professore ordinario. Insegno "Protezione dalle Radiazioni" e "Storia dell'energia". Presso il MIT - Boston (USA) ho una posizione come Research affiliate e Visiting scientist dal 2005 ad oggi. Nel 2012/2013 ho insegnato a UCLA (University of California at Los Angeles, USA) come Visiting Professor. Presso l'Università di Shiraz (Iran) sono stato Professore aggiunto dal 2008 al 2009. I miei argomenti di ricerca principali sono la fusione termonucleare controllata, lo smantellamento degli impianti nucleari, gli effetti delle radiazioni sull'uomo e sull'ambiente, le scorie radioattive, l'uranio impoverito, la sicurezza industriale, i cambiamenti climatici e l'impatto ambientale delle grandi opere, utili e inutili. Sono membro del "Comitato Scienziate e Scienziati contro la guerra". Ho scritto oltre un centinaio di articoli su riviste internazionali del settore e alcuni libri. Nel 2009 sono stato consulente tecnico gratuito per i lavoratori al processo Thyssen Krupp, nel 2008 per UTET "L'atomo militare e le sue vittime", nel 2006 per Odradek ho curato "TAV: Travolti dall'alta voracità". Coordino per la IEA (Agenzia Internazionale dell'Energia) un progetto sulla gestione delle scorie radioattive. Sono consulente tecnico della Comunità Montana Valle di Susa sul tema dell'impatto ambientale del Traforo ad Alta Velocità (TAV).
Where to find Massimo Zucchetti online
Books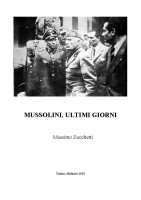 Mussolini, ultimi giorni
by

Massimo Zucchetti
Price: Free!
Words: 17,020.
Language: Italian.
Published: February 16, 2018
. Categories:
Nonfiction
»
History
»
War
Fra il 25 aprile e il primo maggio 2015, lavorandoci poi fino ad ora, ho ricostruito cronologicamente, in sedici puntate e alcune appendici, gli episodi principali della fine di Mussolini, in contemporanea più o meno esatta con quello che era successo - ora per ora - esattamente settant'anni prima. Partendo dalla fuga da Milano del 25 aprile per arrivare all'autopsia del 30.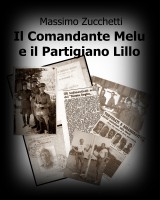 Il Comandante Melu e il partigiano Lillo
by

Massimo Zucchetti
Price: Free!
Words: 10,000.
Language: Italian.
Published: February 5, 2016
. Categories:
Nonfiction
»
History
»
War
Cosa mai potevano avere in comune – l'otto settembre 1943 - un signore piemontese di mezza età, sposato e con quattro figli, magrino coi baffetti ed un mezzo sorrisino sulle labbra, abituato a parlar poco, ed un brillante e giovane bel ragazzo calabrese, studente di Legge a Napoli, molto aperto e gioviale di carattere, facile allo scherzo con amici e commilitoni? Questo libro lo racconta.
Massimo Zucchetti's tag cloud