Creative Spark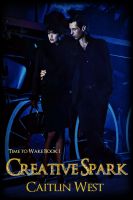 Creative Spark - Time to Wake
Karen Bowers has always dreamed of dead people. They begged for her help and at the tender age of twelve, her parents had her institutionalized. Now, a semi-successful artist, she has embraced what doctors could not stamp out, quietly helping spirits move on to the afterlife.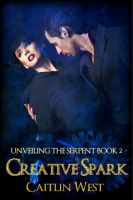 Creative Spark - Unveiling the Serpent
Karen's near possession escalates the Reilly investigation, pushing Daniel to contact an old flame for help. They return to find that the spirits have been quite active in his brief absence, leaving behind the journal of James McKellan.