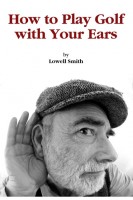 How to Play Golf With Your Ears
by

Lowell Smith
You will share the author's unexpected discovery of a unique technique for allowing your subconscious mind to control your golf swing. "sometimes I close my eyes to heer my pupils better. Ye might try it yourself sometimes, just listen' to yer foursome as it 'twere a piece o' music"- Shivas Irons A must-have book for anyone who delights in the mystery, spirit, and personal challenges of golf.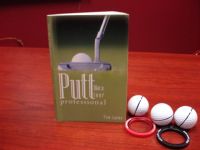 Putt like a tour professional
by

Tom Lyons
Putt like a tour professional is a serious golf instruction book written for golfers of all abilities. Ever wonder how Tiger Woods was able to sink all those pressure putts to win all those major tournaments? Find out how to do that here! Jack Nicklaus had the best mind to succeed at putting that the golf world has ever seen. Find out the secrets to his success in this book.
Related Categories