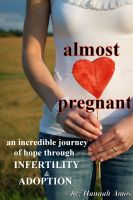 Almost Pregnant
by

Hannah Amos
Almost Pregnant is the ONLY book of its kind! Why? The book is divided into THREE parts: 1: The gripping tale of a couple trying to conceive. 2: A comprehensive INFERTILITY manual on artificial reproductive technologies. 3: A handbook with all the information you need on egg/embryo donation, surrogacy, ADOPTION and the legal side of adoption in South Africa. YOU HAVE TO READ THIS BOOK!!!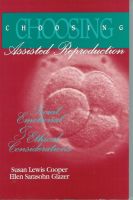 Choosing Assisted Reproduction
by

Ellen Sarasohn Glazer
People who face medical challenges in family building may look at medically assisted reproductive technologies (ARTs) such as IVF, GIFT, donor gametes, donor eggs, donor sperm, donated embryos, surrogacy, gestational carrier. This book offers consumers step-by-step assistance in making good decisions about such options and living with them over time.
Related Categories