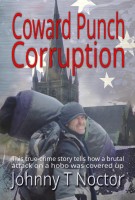 Coward Punch Corruption- Hobo Chronicles (Book Three)
by

Johnny T. Noctor
One night while walking through Hobart, I was Coward-Punched onto the concrete street, causing my skull to be fractured. After waking from a coma, I was told I fell over drunk, but I knew this to be false. Eighteen months later, I was told by police that witnesses had stated it was a boxer that attacked me and that it was one of my sparring partners. Yet to this day, nobody has ever been charged.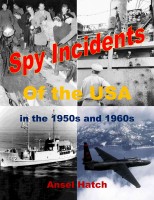 Spy Incidents of the USA in the 1950s and 1960s
by

Ansel Hatch
In 1956 a secret tunnel under communist East Berlin was discovered, which the CIA had used to tap into telephone communications. This was the first major exposure of a "spy incident" involving US efforts to keep its eye on the rest of the world. This book describes the response of the press and public to spy incidents in this era, including the U-2 spy plane, and spy ships USS Liberty and Pueblo.