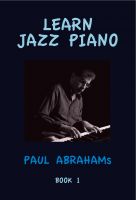 Learn Jazz Piano
This book is for pianists with some basic knowledge but wish to learn to play jazz. I cover the blues, chord construction, the II-V-I sequence and many improvising techniques.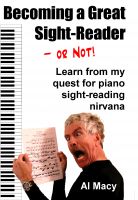 Becoming a Great Sight-Reader–or Not! Learn From My Quest for Piano Sight-Reading Nirvana
Author Al Macy spent six years sight-reading piano almost every day in his quest to become a great sight-reader. Follow along to find out what works and what doesn't. The book answers your questions: Should I hire a teacher? How long should I practice each day? Will I inevitably improve if I just do a lot of reading? How can I find enough practice music? How far ahead should I look?