Special Deals
Sub-categories:
Paranormal |
General |
Epic |
Short stories |
Contemporary |
Urban |
Historical |
Dark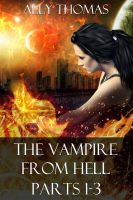 The Vampire from Hell (Parts 1-3): The Volume Series #1
by

Ally Thomas
(5.00 from 1 review)
According to Rayea, the oldest daughter of Satan, the origin of vampires started in Hell, and it started with her. Ally Thomas offers the first volume of the Vampire from Hell series in this collection. It includes: The Vampire from Hell (Part 1) - The Beginning A Vampire Among Angels (The Vampire from Hell Part 2) A Vampire On Vacation (The Vampire from Hell Part 3)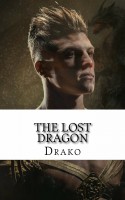 The Lost Dragon (The Dragon Hunters #1)
by

Drako
(4.38 from 13 reviews)
Andreas was born a Spartan warrior, long before human history even records Sparta existing. He now serves under Jarel, the primordial Black Dragon god, embodiment of black fire and father of all things paranormal. He is the most feared of hunters, and must hunt the deadliest of prey, Kalos, rogue vampire and mass murderer. But in the end he will choose between his soul and the fate of the world.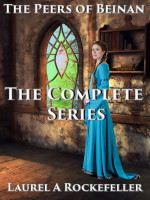 The Peers of Beinan: The Complete Series
by

Laurel A. Rockefeller
Dune meets middle earth in this epic series about a futuristic medieval society in another galaxy. This is a series about greed, corruption, lust, and revenge. It is about terrorism, corporations oppressing the poor, religious extremists imposing their will on others, and about the rich doing anything for power. Good verses evil battle it out on a distant world that feels just like home.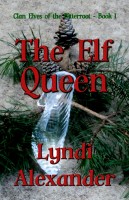 The Elf Queen
by

Lyndi Alexander
(4.00 from 1 review)
When Jelani tries on a real glass slipper left lying on the sidewalk, it splits in half and out pours dozens of two-inch high creatures who scurry away into the shadows. As if that's not bizarre enough, she is soon approached by two men claiming (of all things) to be elves who need her help to rescue their queen.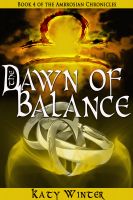 The Dawn of Balance
by

Katy Winter
(5.00 from 1 review)
Life on Ambros has reached a critical point. A confrontation has occurred with unexpected and serious consequences. The decisive battle between those gathered in the north and the Warlord's army draws very close. Even though other beings and creatures not of Ambros are active, the balance could go either way as Ambros teeters on the brink.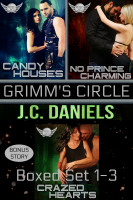 Grimm's Circle Books 1 - 3
by

J.C. Daniels
The first three books in the Grimm's Circle Series Think you know fairy tales? Guess again. Greta didn't get her happy ending her first time around. And now that she's a Grimm-special kind of guardian angel and official ass-kicker in the paranormal world-romance is hard to find. Besides, there's only ever been one man who made her heart race, and the fact that he did scared her right out of his ar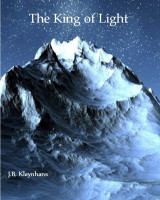 The King of Light
by

J.B. Kleynhans
[Prequel to Dream of Embers] Stand with King Anka on the walls of Attoras as the dragons invade. Man and ancient beast will collide and in the balance hangs the throne, forgotten powers and the life of the woman the King loves, the Lady Salstasha.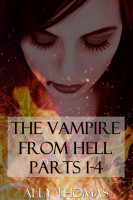 The Vampire from Hell (Parts 1-4): The Volume Series #2
by

Ally Thomas
In Hell, when Rayea is turned into a vampire, her adventures begin. Blick, her best friend and a seven-foot hellhound rescues her from a horrible eternity with Satan, her father. After Rayea kills her father and they escape, everyone believes the worst is over. But when Blick becomes deathly ill and two of her friends have gone missing, Rayea risks her life to save them and herself.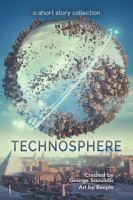 Technosphere: A Short Story Collection
by

George Saoulidis
A collection of #spitwrite stories. Includes: Technosphere The Last Stargunner Metal Fever Hot Jupiter Nanodaemons: The Fir Smart-Tree It is Sometimes an Appropriate Response to Reality to Just Go Insane Love is a Car Wreck Simming Problem, My Ass Custody Battle for Little Johnny Santa Fight Club The Red Holidays Just Take a Nap Sex, Lies and Propaganda Smog City: A Girl and a Gun And more.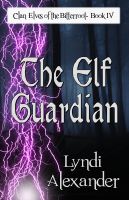 The Elf Guardian
by

Lyndi Alexander
(4.00 from 1 review)
Can young albino elf Max get humans, mages, and elves working together in time to save the land and the clan elves of the Bitterroot Mountains of Montana? [Clan Elves of the Bitterroot (Book IV) / Urban Fantasy Series published by Dragonfly Publishing, Inc.]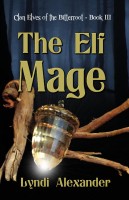 The Elf Mage
by

Lyndi Alexander
(5.00 from 1 review)
Twenty-five years ago, elf Daven Talvi gave up his mate and his newborn son for the sake of his clan. It had been a mistake. Now he must find a way to combine his innate magical abilities with the technology of the human world in order to protect his clan against evil elf mages. [Clan Elves of the Bitterroot (Book 3) Fantasy]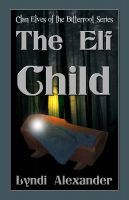 The Elf Child
by

Lyndi Alexander
(4.00 from 1 review)
The moment Astan Hawk accepts his clan's challenge to protect the young Elf Queen Jelani, trouble dogs his heels. Can Astan fulfill his promise to keep Jelani safe when the whole world seems to have turned against them? [Book II of the Clan Elves of the Bitterroot Series (PG) from Dragonfly Publlishing, Inc. | available in ebook, hardback, and paperback]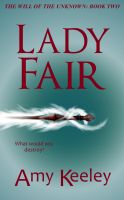 Lady Fair
by

Amy Keeley
Bound by a terrible promise, a desperate magician must choose between duty and love when she finds her beliefs challenged at the same time dragon society faces its own terrible choice.