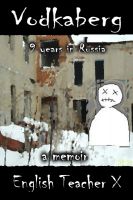 Vodkaberg: Nine Years in Russia
by

English Teacher X
In the year 2000, English Teacher X moved to the bankrupt, frozen, desolate country of Russia, seeking a quiet life. Instead, he found himself the center of attention of the gorgeous, sexy, amoral, and abundant female population of the city of Vodkaberg. At first bewildered and uncomfortable with the attention, he soon found himself staying far longer than he had planned, and longer than was wise.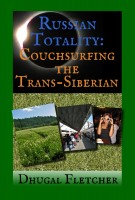 Russian Totality: Couchsurfing the Trans-Siberian
by

Dhugal Fletcher
Price:
$4.99 USD.
Words: 127,540. Language: English. Published: December 1, 2011. Categories:
Nonfiction
»
Travel
»
By region
Ever thought about crossing Russia from coast to coast using the Trans-Siberian railroad? Ever wondered what its like to live with people across Russia? Ever seen a Total Solar Eclipse? This is an exploration of Russia through permanent curiosity and an effusive sense of humour. Finding laughs, loves and learning is only the beginning as we work to uncover what it is to be Russian.
Related Categories