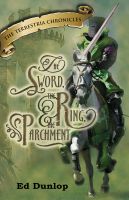 The Sword, the Ring and the Parchment
by

Ed Dunlop
(5.00 from 3 reviews)
The first book in the Terrestria Chronicles medieval allegory series. Young Josiah is a slave to Argamor, a powerful warlord with plans to wrest the Terrestrian throne from King Emmanuel. Fast-paced action… powerful imagery… heart-pounding adventure… knights and castles... dragons and princesses… every page points to truths of the Christian walk. Ideal for family devotions or individual reading.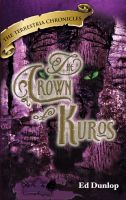 The Crown of Kuros
by

Ed Dunlop
(5.00 from 1 review)
The Castle of Faith is in an uproar when the priceless Crown of Kuros is stolen from the castle keep. Prince Josiah and Prince Selwyn engage in a quest to find the crown. But Josiah alone can recover the crown and he must engage in an impossible battle. This fourth adventure, the very heart of the Terrestria Chronicles series, will challenge the reader to surrender his heart to the King.