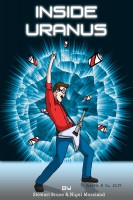 Inside Uranus
by

Stewart Bruce
(4.00 from 1 review)
The hilarious conclusion to an epic story. All your questions are answered in this massively funny space romp. It's a crazy universe out there so hold on to your space helmets, make sure your oxygen tanks are full and be prepared to fill your Maximum Absorption Garment!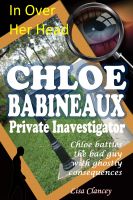 In Over Her Head Chloe Babineaux Private Investigator
by

Lisa Clancey
Chloe is hired to discover the identity of the body found at her clients mailbox. He wasn't left behind because of postage due. It's up to Chloe and Tony, her best friend's boyfriend visiting from Miami to find out who he is and who killed him. She also has a little help or ghoulish hindrance, however you want to look at it. Throw in a little romance and it's a lot of fun.
Related Categories