Sub-categories:
Cultural interest, general | Hispanic & Latino | Asian American | Jewish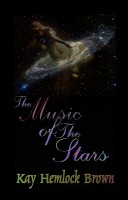 The Music of The Stars
by

Kay Hemlock Brown
Musician and teacher Helen N is resuscitated from being in cryogenic sleep on board the Galactic Voyager. Helen quickly charms the shipboard population, but is aghast that there is absolutely no tradition of music performance on board. She changes all that. Then it is discovered that there is a planet dead ahead on their trajectory, which drives the Ship crazy with excitement.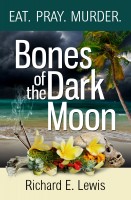 Bones Of The Dark Moon: A Contemporary Novel Exploring Bali's 1965 Massacres
by

Richard E. Lewis
On an idyllic Balinese shore, the skeletons of victims killed in the 1965 massacres are accidentally uncovered. The discovery unsettles the village of Batu Gede, and turns the life of Made "Nol" Ziro upside down. Could one be that of his vanished father? Nol and Tina Briddle, American anthropologist, set to find out. Perhaps Reed Davis, reclusive expat rumored to have been a CIA spy, can help.