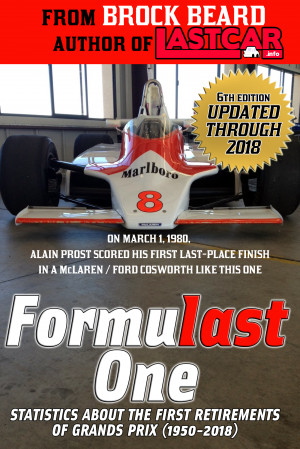 Formulast One: Statistics About the First Retirements of Grands Prix (1950-2018)
by

Brock Beard
When a Formula One driver is the first to retire, does it leave a statistic? Yes it does! From Brock Beard, the writer behind LASTCAR.info, comes a brand-new book of overlooked Grand Prix statistics. Included are complete rankings by driver, country, chassis, and engine, as well as an annotated race-by-race list of every Formula One last-place finisher from 1950 through 2018!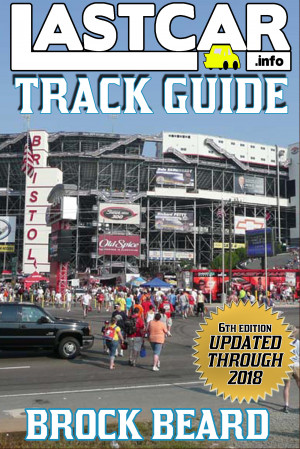 The LASTCAR Track Guide
by

Brock Beard
LASTCAR.info's Brock Beard presents a NASCAR track guide unlike any other - a track-by-track breakdown of the last-place finishers at each speedway on the current Cup Series circuit, the exhibition races, and some tracks no longer on the schedule! If you've ever wanted to know who had the most last-place finishes at Daytona or Riverside International Raceway, this is the book for you!