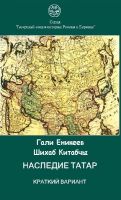 Наследие татар
by

Galy Yenikeyev
Целью данной книги является краткое описание подлинной истории татар (до XVIII века) в наиболее доступном изложении. Книга написана на основе содержания предыдущих работ независимого татарского историка Г. Еникея по истории татарского народа, и издана при всемерной поддержке его единомышленников и читателей. Авторы книги - Гали Еникеев и Шихаб Китабчы.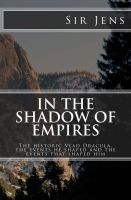 In the Shadow of Empires
by

Sir Jens
In the Shadow of Empires is an easily accessible account of the historic Vlad Dracula, the events he shaped and the events that shaped him. The narrative follows Vlad Dracula from cradle to grave and specifically avoids discussing vampires, apart from where it is absolutely necessary to link the historic person to nineteenth century fiction writing.