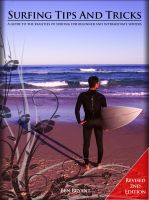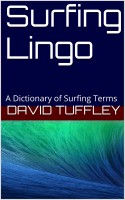 Surfing Lingo: A Dictionary of Surfing Terms
by

David Tuffley
Surfing has grown from a pastime enjoyed in old Polynesia to a global pursuit with legions of devoted fans, the author among them. For many, surfing is a state-of-mind, a life-style that has become a consuming passion. This concise collection of surfing terms gives the outsider or beginner a window into the culture and language of surfing. Seasoned surfers already know these terms.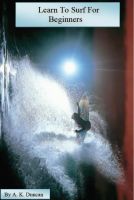 Learn To Surf For Beginners
by

Alasdair K Duncan
(5.00 from 1 review)
Learn to surf for beginners "HELPS" you become an "AWESOME SURFER" and tips to become "SURF FIT!" This "AWESOME BOOK" provides you with great information, on the"RULES" of surfing. "DRAMATICALLY HELPING YOU" have a basic understanding of what type of surfing equipment suits your LEVEL." "GIVING YOU FANTASTIC SURF TIPS" "BASIC SURFING, DUCK DIVING,PADDLING TIPS,SURF EXERCISES, GRAB A COPY!