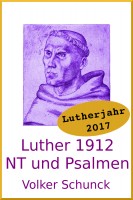 Luther 1912 - Neues Testament und Psalmen
by

Volker Schunck
Alles ist bei der Luther 1912 irgendwie kantiger, weniger gefällig, als bei einer Übersetzung aus der Gegenwart. Vergleichbar mit einem Felsen, der noch nicht durch die Jahrtausende anstürmenden Gezeiten glatt und gefällig, mürbe und trivial geschliffen worden ist. Sie bietet mit ihrer alten, schönen und tiefen Sprache zeitlose Antworten für die Gegenwart.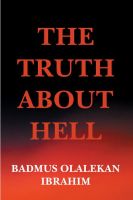 The truth about hell
by

Badmus Olalekan Ibrahim
(4.00 from 3 reviews)
Most times we tend to overlook the truth and say there is no place called hell, even some Christians deny that truth. But when we look through the scriptures we realise even Jesus our saviour warned humanity all through his period of ministry. Hell is real, and this book will help you to understand that truth. Stay Blessed.