Sub-categories:
Rugby union | General | Rugby league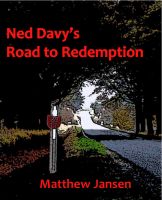 Ned Davy's Road to Redemption
The story of a forty-mumble fat man turning his life around so that the All Blacks will win the Rugby World Cup 2011.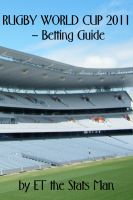 Rugby World Cup 2011 – Betting Guide
The Rugby World Cup is one of the world's premier sporting events. In September 2011 the event will be held in New Zealand. There are many betting opportunities in the Rugby World Cup. In this ebook, internationally respected rugby statistician, ET, considers the betting options for this years World Cup. And he shows you who the stats say will win.