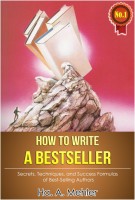 How to write a Bestseller
by

Mousylina
How to write a bestseller Secrets, Techniques, and Success Formulas of Bestselling Authors A bestseller-author, who wrote himself over 100 books, and hit # 1 on eleven bestseller-lists in 2014, reveals for the first time the intimate KNOW-HOW, the never before openly discussed sucess-secrets of how Bestsellers are made.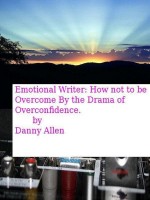 Emotional Writer-How not to be Overcome By the Drama of Overconfidence
by

Danny Allen
Writing and writers, are an amorphous, un-analytic bunch, 'E.W.' accounts in those writers whom are a self-sustaining, self-assertive& incessant-group. Who continue-on, not un-aspired, wishing to pursue a gravity by literateness, acting-in eclectic-innovation. 'Class', academics& intrinsic-issues don't hold-back& here they gain in-depth instrumentality, seeking their own accord.