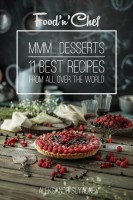 Mmm... Desserts! 11 best recipes from all over the world
by

Aleksandr Slyadnev
(5.00 from 3 reviews)
With the help of this recipe-book you'll learn how to cook best and most popular desserts from all over the world. That's an absolute must-have for any sweet-tooth. The book will disclose you the secrets which will boost your culinary skills and definitely add some notes of bright flavour to everyday life.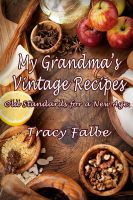 My Grandma's Vintage Recipes: Old Standards for a New Age
by

Tracy Falbe
Regain the wisdom and creativity of our ancestors and learn to whip up something special with tight budgets and limited supplies. You may not be able to find the "10-cent bag of marshmallows" anymore, but modern cooks can still benefit from this collection of 1920s vintage recipes originally written by my late Grandmother.
Related Categories