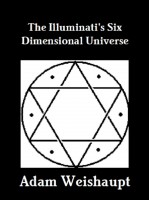 The Illuminati's Six Dimensional Universe
by

Adam Weishaupt
(5.00 from 1 review)
The cosmology that underlies the Pythagorean Illuminati's ancient religion of Illuminism is based on six dimensions - three of real space, and three of imaginary space. Discover how this model explains all of the mysteries of Einstein's special theory of relativity and quantum mechanics, and disproves the theoretical basis of M-theory.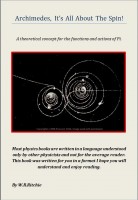 Archimedes, It's All About The Spin!
by

William R. Ritchie
A theoretical concept for the functions and actions of Pi. Most physics books are written in a language understood only by other physicists and not for the average reader. This book was written for you in a format I hope you will understand and enjoy reading.
Related Categories