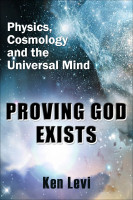 Proving God Exists: Physics, Cosmology, and the Universal Mind
by

Ken Levi
God is real. The evidence is solid and extensive. It's not based on blind faith or wishful thinking, but on hard science. The book starts by stripping away layers of mysticism and superstition regarding the question of a Supreme Being. Then, it turns to the scientific evidence. Ultimately, that search leads to a provocative disclosure: the presence of a Universal Mind.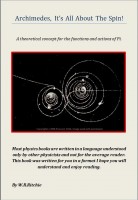 Archimedes, It's All About The Spin!
by

William R. Ritchie
A theoretical concept for the functions and actions of Pi. Most physics books are written in a language understood only by other physicists and not for the average reader. This book was written for you in a format I hope you will understand and enjoy reading.