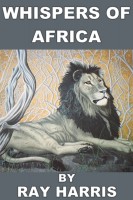 Whispers of Africa
by

Ray Harris
Whispers of Africa is a unique combination of the arts of drawing, writing and poetry with the aim of bringing the animals of Africa to life in the reader's mind. This is not a book of mere description, like those commonly available – it is a symphony of words designed to enter the very realm of each animal, bringing its essence to life and providing unique and little known insights about them.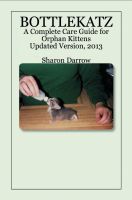 Bottlekatz A Complete Care Guide for Orphan Kittens
by

Sharon S Darrow
A complete care guide for orphan kittens, including information on determining their ages, how to handle all basic care needs, supplies and materials needed, information on normal growth stages and routine health problems. It even includes information on how and where to get additional, hands-on assistance in raising the kittens and suggestions on how to get them into good adoptive homes.