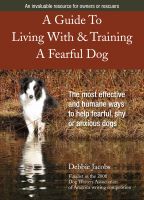 A Guide To Living With & Training A Fearful Dog
by

Debbie Jacobs
(4.33 from 3 reviews)
A finalist in the annual Dog Writers Association of America's writing competition, this book is a valuable resource for anyone living or working with a fearful dog. Learn about the most effective and humane ways to help scared dogs become more comfortable and prevent or stop reactivity and aggression. The author shatters myths and misinformation about the handling of shy, timid and anxious dogs.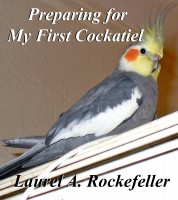 Preparing For My First Cockatiel
by

Laurel A. Rockefeller
(5.00 from 1 review)
Preparing for My First Cockatiel is a guide book for you and your children to help you know what it takes to get ready for bringing home your very first cockatiel. Unlike most books about cockatiels out there, this one doesn't try to cover everything, but stays focused on what you need to be ready for your new life with your bird. Photos; personal stories; fun book for anyone who loves animals!