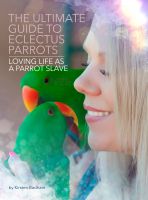 The Ultimate Guide to Eclectus Parrots
The Ultimate Guide to Eclectus Parrots is a comprehensive eBook dedicated to assisting companion Eclectus owners. Penned by an Eclectus specialist and self confessed parrot addict, the Author writes in a friendly easy to read manner. She provides information and advice based on over a decade of experience keeping and breeding companion Eclectus parrots.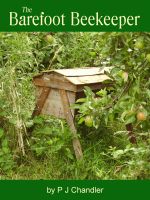 The Barefoot Beekeeper
(5.00 from 6 reviews)
Thinking about keeping bees and wondering why it is so expensive and complicated? This is the book for you! The author shows how beekeeping can be simple, enjoyable and low cost, using hives that you can build at home - and you don't need to be a weight-lifter to harvest honey! This book is the most widely-recommended book on 'natural beekeeping' - now in a text-only edition for ebook readers.