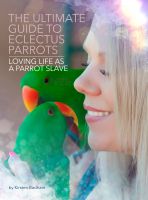 The Ultimate Guide to Eclectus Parrots
by

Kirsten Badham
(5.00 from 2 reviews)
The Ultimate Guide to Eclectus Parrots is a comprehensive eBook dedicated to assisting companion Eclectus owners. Penned by an Eclectus specialist and self confessed parrot addict, the Author writes in a friendly easy to read manner. She provides information and advice based on over a decade of experience keeping and breeding companion Eclectus parrots.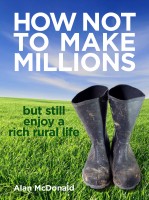 How Not To Make Millions - but Still Enjoy a Rich Rural Life
by

Alan McDonald
The sample download is not fully representative of the contents, which is a synopsis of 60 years farming and gardening in several countries and is the base for suggestions that can be used by those with less experience. For a better guide see my blog "Snippets" published in June 2013. It is particularly useful for first time owners and novice food growers. 140k words.
Related Categories