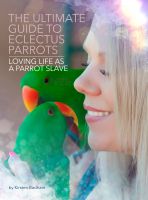 The Ultimate Guide to Eclectus Parrots
by

Kirsten Badham
(5.00 from 2 reviews)
The Ultimate Guide to Eclectus Parrots is a comprehensive eBook dedicated to assisting companion Eclectus owners. Penned by an Eclectus specialist and self confessed parrot addict, the Author writes in a friendly easy to read manner. She provides information and advice based on over a decade of experience keeping and breeding companion Eclectus parrots.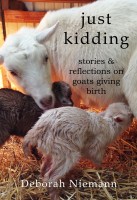 Just Kidding: Stories and Reflections on Goats Giving Birth
by

Deborah Niemann
Since 2006, Deborah Niemann has been chronicling the births of goats on Antiquity Oaks Farm. In this ebook, she retells some of those stories and honestly discusses what went well and what didn't, what should have been done differently and what would not have mattered. You'll read 17 stories of goat births, from normal to tragic, including two c-sections.
Related Categories