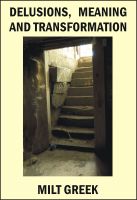 Delusions, Meaning and Transformation
by

Milt Greek
Delusions, Meaning and Transformation, a follow up and companion to Milt Greek's Schizophrenia: A Blueprint for Recovery, deeply explores psychosis and merges modern treatment approaches into a step-by-step, person-centered "Combined Toolkit". It seeks to offer hope and concrete techniques to help professionals, family members and those struggling to recover and transform their lives.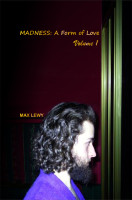 Madness: A Form Of Love, Vol. I
by

Max Lewy
Given that more and more people, particularly children and young adults, are being foisted into a failing, pill-pushing 'Mental Hellth' system, it behooves us to take a long hard look at the type of 'care' they are receiving. This is a collection of poems written by a psychiatric survivor, witnessing the abusive, highly coercive and drug-orientated psychiatric state first hand.
Related Categories