Exploring the Word of God Books of Poetry: Job Through Song of Songs
by

Tim Finlay

&

jimherst2
This is a lay-level introduction to some of the writings of the Hebrew Bible - the book of Job, with its wisdom about human suffering - the book of Psalms, filled with praise and questions and even complaints - the book of Proverbs, with general principles of life - the book of Ecclesiastes, a somewhat cynical look at life without God in the picture - and the Song of Songs, a celebration of love.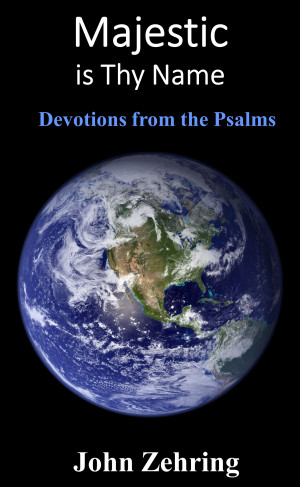 Majestic is Thy Name: Devotions from the Psalms
by

John Zehring
"Majestic is Thy Name" contains 150 uplifting meditations and prayers, one for each Psalm. The book mines gems from the Psalms to pilot the reader into an encounter with the Divine. The reflection for each Psalm provides language, lyrics, illustrations and quotations to lead us into a relationship with God with heighten praise.
Related Categories