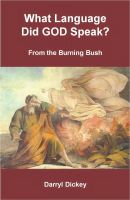 WHAT LANGUAGE DID GOD SPEAK; from the burning bush
by

Darryl Dickey
This is a history book about the Bible, not a religious work, based on the studies of Bible scholars: the Hebrew Scriptures from the work of the ancient priests and Hebrew Masoretes in the 5th through 10th centuries C.E. (all modern Bibles use the findings of that group) and the New Testament discussions, primarily from monks and Christian scholars from the 18th century to the present.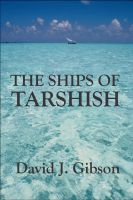 The Ships of Tarshish
by

David Gibson
Where was the ancient land of Tarshish, mentioned in the Bible? Many people have speculated. What about the future of Tarshish in Bible prophecies? Discover what David J. Gibson thinks in this thought-provoking book.