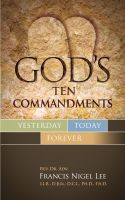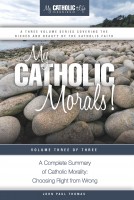 My Catholic Morals!
by

John Paul Thomas
Catholic morality is often seen in a negative way about "what I can't do." It's true that Christ's teachings on the moral life limit us from engaging in actions contrary to His will and contrary to our dignity. But morality is so much more than just a list of restrictions. Morality is also about living in freedom! It's about living in the freedom that our Triune God has in store for us!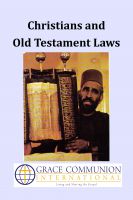 Christians and Old Testament Laws
by

Grace Communion International
This book compiles in one document the contents of several smaller e-books: What Does the Bible Say About the Old and New Covenants?, Should Christians Keep Old Testament Laws?, Should Christians Keep the Annual Festivals God Gave the Ancient Israelites?, Which Old Testament Laws Apply to Christians Today?, What Does the Bible Say About the Sabbath?, and The Christian Sabbath: Divine Rest.