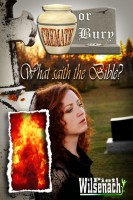 Cremate or Bury, What saith the Bible?
by

Piet Wilsenach
Have you ever thought about your very last decision here on earth? Will you be cremated or buried? Do you have enough information and facts to make an informed decision? If you think it doesn't matter read this book to find out just how much it matters!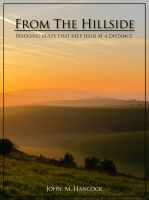 From the Hillside
by

john hancock
(1.00 from 1 review)
Why have churches been unable to make sense of Jesus to the majority of people? Is Jesus just another Santa about whom the church has concocted their own stories? Church services do not help. Churchgoers cannot explain. The gulfs must be bridged. This can be done. There is another way of being church that is neither threatening nor alternative but complimentary and vital.