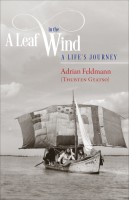 A Leaf in the Wind: A Life's Journey
by

Venerable Adrian Feldmann
This personal account of one man's search for happiness is often humorous and sometimes shocking. Adrian Feldman doesn't shirk revealing the mistakes and failings which help to highlight his personal message of hope. His spiritual path is a quest to "slay the ego," and his life story is a parable for modern times.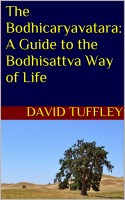 The Bodhicaryavatara: A Guide to the Bodhisattva Way of Life
by

David Tuffley
This ancient text was written in Sanskrit around 700 CE by Santideva, renowned Buddhist monk and scholar. This version is written in easy to understand language accessible to the modern reader. If you are embarking on the path to enlightenment, or just curious, this book could be just the change agent you have been looking for. It is said to be one of the Dalai Lama's favorite texts.
Related Categories