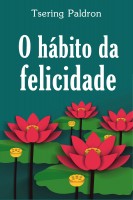 O Hábito da Felicidade
by

Tsering Paldron
Numa sociedade obcecada com a felicidade e, paradoxalmente, extremamente infeliz, a ideia de que a felicidade é uma escolha pode levá-lo a crer que basta carregar num botão para começar a ver "o copo meio cheio". A realidade é um pouco diferente. Trata-se de mudar padrões de comportamento que, por vezes, nos acompanham há anos. É o que este livro o ensina a fazer.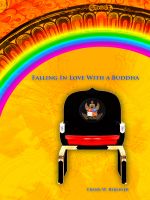 Falling in Love with a Buddha
by

Frank Berliner
Frank Berliner met the authentic spiritual master Chogyam Trungpa Rinpoche just as the Western cultural door opened to receive the ancient wisdom of Tibetan Buddhism. In Falling in Love with a Buddha, Frank recalls the world of Rinpoche's life and teachings. In vivid and often humorous first-person accounts of the founding and evolution of Shambhala, he evokes the presence of this unique teacher.